My birthday was last weekend and my friends and family showered me with delightful gifts. It almost made it fun to turn 43 years old. OK, nothing's fun about being 43. But as my friend Carla says, "Every birthday spent outside the urn or on top of the grass is a GOOD birthday." She is a wise woman.
Still, the night before my birthday I pulled a muscle in my back while plucking grey hairs from my head. A reminder of my age could not have been better-timed, and I spent much of my birthday hobbling around like an 80-year-old. Pffft.
One of the most amusing things this year was that almost every card I received had some reference to drunkenness. Is that really what people think of when they think of me? Don't answer that question. Here's one of the hilarious cards—this one's from the Jordans:
Funny, right? Sweet Emma, April's 10-year-old, added this:
(Heh heh heh. Best they learn early, right?)
On the same card, April's 8-year-old declared his very poor taste in Broadway musicals:
Here's a sampling of the other fabulous things I received on Sunday…
Most oversized edible gift:
Yup, it's a ginormous gummy bear.
Someone suggested I post pictures of the bear as I eat it—missing an ear, missing a leg, etc. 
Good idea, right? 
I think it's super-funny that people think it will take me more than one day to eat it.
Most practical item to use when working
with all those kids at school:
Fancy Anthony™ said, "If you're using it at school, you should just cross out the 'maybe'."
The gift I am totally taking to Jack's
next early-morning football game:
Most semi-automatic gift my kids
have already stolen from me:
Sunday at 7pm: Manullang Family Nerf Gun Fight.
Be there.
SO I CAN KICK YOUR ASS.
Best excuse to get my frozen treats
and coffee on the outside:
Seriously, aren't these the best gift cards a person could ever receive? 
In my world, they are.
Most inedible gift that I am totally gonna
try to eat anyway because
OMG it smells like deliciousness:
Seriously, these candles should be approved by the FDA.
Someone get me a spoon, stat.
The thing I've been asking for since I was 6
and still have not received, dammit: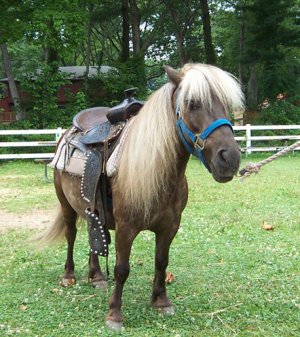 All things considered, it was a good birthday. I felt loved and happy, and there's not much better than that. Thank you for knowing me so well, and for your generosity, goodness, stolen music, floor deck food, friendship, and everything else that makes me smile on non-birthday days too.